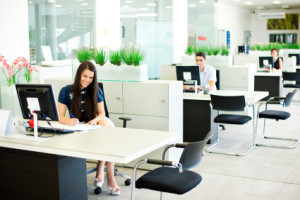 "Within a critical, time-pressured working environment such as offices and business, it is essential that there are excellent office Intercom systems in place"
The areas that can benefit from the installation of a office intercom systems include:
Reception
Offices
Meeting Rooms
Corridors and staff room
Features Include:
One to One Call
Group Call
All Call
Door Bell Call
Re-call
Description
Office Intercom Systems Description
Having highly efficient, speedy, easy-to-use communication systems between the different areas is vital for the effective running of a office or business.
Simply put, it can have a direct and dramatic effect on the ability of staff to perform to the best of their ability and to make the best use of their often limited resources.
In all respects, we facilitate every aspect of communication through the office intercom systems, whilst ensuring that it simplifies and supports the essential work that busy  professionals need to do at all times.
Office intercom systems can link between door entry and reception, thereby superbly assisting security, plus staff rest rooms, meeting rooms, and a wide range of more specialist areas such as stores, factory floor, production. This polished, integrated way of managing communications saves staff expending unnecessary time and effort which they can instead devote to their valuable work and also provides staff with handy communication features that are simply not available on a standard telephone system.
Pro700
Pro700 Systems
The Pro700 Intercom System range is packed with lots of the features that you would expect to find in the higher-end intercom systems of other manufacturers.
Features:
Max 20 stations
Standard power supply,  24-27V DC, 4A
No system exchange
Cabin stations with privacy and display
All Call and two Group Calls with auto answer back
One program distribution channel
Simple installation, loop cabling
Hands-free conversation, semi duplex
Remote control of external audible or visible signal devices
Interface to Public Address and PABX
20 ohm loudspeaker can be connected
Pulse
Pulse IP Intercom System
Simple to integrate and expand, the Pulse IP Intercom System is Based on STENTOFON's IP technology, Pulse Intercom System offers High Definition voice quality, simple installation and ease of use.
Pulse Intercom System allows up to 16 IP & VoIP intercom stations per system
No central server equipment required
Auto discovery of IP stations
System setup using web browser in less than 10 minute
AlphaCom
AlphaCom and AlphaCom XE Intercom Exchange
The AlphaCom and AlphaCom XE Intercom Exchange is the most powerful and flexible communication platform on the market enabling your security system to act in the most effective and fastest possible way during critical situations.
Features:
Analogue or IP Stations
Multiple Exchanges can be linked
One site or Multiple sites
Interface to CCTV, Telephone