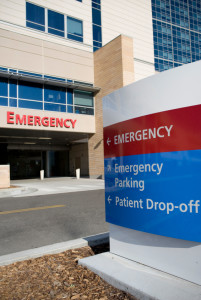 A and E Intercom System points at Reception, Triage, Nurses Base, Consulting & Examination Rooms, corridors and staff rooms provide an overall coverage for emergency department, for either contacting individual members of staff or emergency calls. The waiting rooms have loudspeakers installed enabling staff to call for the next patient and provide background music. With additional intercom station points in other departments such as X-Ray, Medical Records and Theatre, provide an additional fast communication link to enable staff to make better use of their time and resources.
Intercom Products
Pro700
Pro700
 – Ideal small A and E Intercom system up to 20 stations, 1 speech channel, 1 Music Channel
There is now  need for a central exchange.
Simple  installation loop or star wiring.
Hands free  operation.
Easy to expand.
Wide range of  features.
Pulse
Pulse
 – STENTOFON Pulse is a serverless intercom communication system offering exceptional voice quality. It is suitable for any environment based on the variety of STENTOFON IP intercom stations.
Allows up to 16 serverless intercom stations per system
Supports all STENTOFON IP Stations
No central server equipment required
Stations support Active Noise Cancellation
High Definition Voice
Compatible with STENTOFON AlphaCom making it easy to expand system
AlphaCom
Alphacom
 – Ideal medium to large A and E Intercom system, from 6 stations on one site, to several thousand, spread over multiple international sites
Analogue  connected via CAT5 cable in a star configuration.
Or  IP (VoIP, SIP) connected to a local IP network.
Or  a combination of both analogue and IP.
Large  selection of station.
Interface to PBX exchange and CCTV equipment