Clean Room Intercom Systems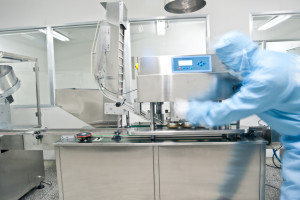 "Clean Room Intercom Systems are designed for areas where the control of bacterial contamination is important"
We have a range of equipment from the Pulse and AlphaCom systems.
Features:
Large Range of Stations
Small and Large Systems
Analogue and IP (SIP)
Description
Clean Room Intercom Systems Description
Clean Room Intercom Systems are designed for areas where the control of bacterial contamination is important, hospital operating theatres, pharmaceutical Labs and other clean rooms. The station front foil is made with Microban technology which provides dependable and constant protection against  bacterial contamination. When bacteria comes into contact with the  foil, the antimicrobial function disrupts the bacterial cell wall killing or  inhibiting bacterial growth. Further more, the station foil is resistant to chemicals and cleaners, and has an excellent scratch resistance. When flush  mounted in the wall and sealed along the rim, there is no risk of fluid  penetration into the station.
The Clean Room Intercom Systems can be flush or surface mounted, normally in a new build they will be flush mounted, but in some cases flushing into the wall is not possible so a surface box needs to be used.
Pulse
Pulse IP Intercom System
Simple to integrate and expand, the Pulse IP Intercom System is Based on STENTOFON's IP technology, Pulse Intercom System offers High Definition voice quality, simple installation and ease of use.
Pulse Intercom System allows up to 16 intercom stations per system
No central server equipment required
Auto discovery of IP stations
System setup using web browser in less than 10 minute
AlphaCom
AlphaCom and AlphaCom XE Intercom Exchange
The AlphaCom and AlphaCom XE Intercom Exchange is the most powerful and flexible communication platform on the market enabling your security system to act in the most effective and fastest possible way during critical situations.
Features:
Analogue or IP Stations
Multiple Exchanges can be linked
One site or Multiple sites
Interface to CCTV, Telephone