Dentists Surgery Intercom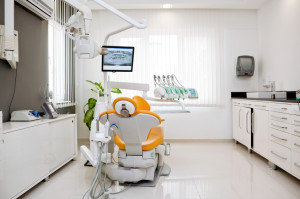 "Dentists need simple communications with their reception and nurses or to request the next patient"
a dentists surgery intercom system can make:
Calls to Waiting Room
Call to Reception
Treatment Room to Treatment Room
Group Call
All Call
Emergency (Crash, Panic) Call
External Door Bell
Description
Description of a Dentists Surgery Intercom
Using the pro700 system, a dentists surgery intercom can provide multi room communications with units in the reception and treatment rooms, and a link to the public address speaker in the waiting room can request the next patient.
If necessary an out of hours door or reception station can be installed for when reception is closed. this can provide a notification in the stations programmed to receive doorbell, the door station can be remotely answered and access to the building given.
In the waiting room, you can have a speaker or speakers, mounted on the wall or in a suspended ceiling, an audio feed from a CD players or music system gives you the opportunity to play music while your patients are waiting to be seen, when the doctor or receptionist makes an announcement this overrides the music.
The Pro700 is a vary versatile system. You can start with as little as two stations and add stations when and if required without purchasing expensive central exchange equipment. just purchase the extra intercom station and extend the cabling from the nearest covenant position.
Installation
Installation
The pro700 requires no central exchange and is wired using two twisted pair cable. good quality telephone cable or CAT5/6 is recommended. Pro700 is easy to install. You can star wire from a central point in the surgery, or you can loop from one station to the next. So from reception to the first treatment room and then loop from that treatment room to the next treatment room.
installation can be carried out by your local electrician, on placing an order we will supply you with a system drawing giving all connection details required.