Intercom System for Clean Rooms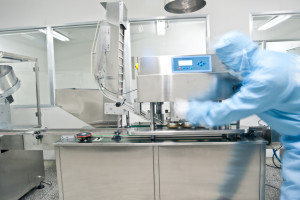 An Intercom System for Clean Rooms is very important in hospitals and medical centres, the right intercom system for clean Rooms such as intensive care wards, critical care wards, operating theatres and pharmacies is  is important.
A Clean  room intercom are specially designed to minimize the spread of harmful bacteria and they can be thoroughly cleaned without becoming damaged too. Intercoms get a lot of use, so if you are installing one in an area that must be kept free from bacteria, then you need a clean room system.
This style of intercom helps to prevent bacterial contamination because it has a station front foil that is made with clever Microban technology. This foil has an anti-bacterial feature that instantly kills or slows down the growth of any bacteria that it comes into contact with.
Intercom system for clean Rooms are impervious to all chemicals and they are scratch resistant too, so you can intensely them clean without worrying that you will cause any damage. The cleaning fluids won't leak into the system and break it either because the intercom can be flush mounted and securely sealed around the rim to keep those liquids out of its interior mechanism.
Ring UK has a wide range of clean room intercoms available and with such excellent choice, there is sure to be one to meet your specific needs and budget. Our systems are supplied flush mounted, but if this type of installation is not suitable for you, then we can provide you with a surface mounted model instead.
To help you choose the right clean room intercom for you, our experts will offer you professional advice that is tailored to your individual requirements.
If you are interested in installing intercom systems for clean rooms, then contact us today to find out about the high-quality options we have available.
Clean Room Stations