Intercom Systems for Dental Practice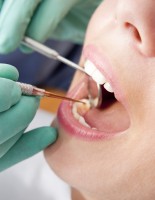 g
"Intercom Systems for Dental Practice, simple communications with reception, nurses or to request the next patient"
Intercom systems for dental practice can make:
Calls to Waiting Room
Call to Reception
Treatment Room to Treatment Room
Group Call
All Call
Confidentiality Calls (Private)
External Door Bell (with door release)
Option of Music
Option Door Access Control
Description
Intercom Systems for Dental Practice Description
Pro700 Intercom systems for Dental Practice, offers complete communication across the dental practice you operate in. Whether you have one treatment room or several, the Pro700 enables staff to speak to each other with ease, without needing to install a complicated system based on a central exchange, or to leave patients unattended or out of the communication loop.
Intercom Systems for Dental Practice Providing multi-room communications, the Pro700 system allows all units in the dental practice to be connected up, from the reception and treatment rooms to the public address speaker in the waiting room. An out-of-hours door or reception station can also be set up, enabling chosen stations within the building to receive notification of the doorbell, and for the door to be answered remotely when the main reception area is closed, adding flexibility to building access.
The system can be adapted to small or large locations, from practices with minimal-sized waiting areas needing only one waiting-room speaker, to large spaces needing multiple speakers. Mounted on the walls or on suspended ceilings, the equipment can be used not only to request patients but also to apply an audio feed from a CD player or music system, providing music for the patients as they wait for their appointments. When the dentists or receptionists need to communicate with the patients, their announcements override the music.
Starting from as little as two stations, the Pro700 offers a very versatile package for clients. Once the first two stations have been installed, there is no need for expensive extra central-exchange equipment. Simply buy the additional intercom stations that you need and extend the cabling to the nearest convenient point. As your dental practice expands, your Dental Intercom System can expand with you, creating ease of communication between all areas of a busy dental practice.
Pro700
Pro700 Systems
The Pro700 Intercom System range is packed with lots of the features that you would expect to find in the higher-end intercom systems of other manufacturers.
Features:
Max 40 stations, recommended 20 stations
Standard power supply,  24-27V DC, 4A
No system exchange
Cabin stations with privacy and display
All Call and two Group Calls with auto answer back
One program distribution channel
Simple installation, loop cabling
Hands-free conversation, semi duplex
Remote control of external audible or visible signal devices
Interface to Public Address and PABX
20 ohm loudspeaker can be connected
Pulse
Pulse IP Intercom System
Simple to integrate and expand, the Pulse IP Intercom System is Based on STENTOFON's IP technology, Pulse Intercom System offers High Definition voice quality, simple installation and ease of use.
Pulse Intercom System allows up to 16 IP  & VoIP intercom stations per system
No central server equipment required
Auto discovery of IP stations
System setup using web browser in less than 10 minute
AlphaCom
AlphaCom and AlphaCom XE Intercom Exchange
The AlphaCom and AlphaCom XE Intercom Exchange is the most powerful and flexible communication platform on the market enabling your security system to act in the most effective and fastest possible way during critical situations.
Features:
Analogue or IP Stations
Multiple Exchanges can be linked
One site or Multiple sites
Interface to CCTV, Telephone
Medical Departments